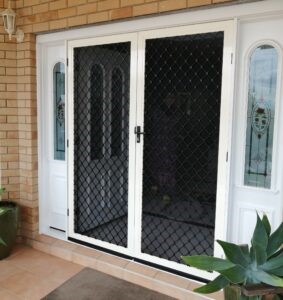 At Chaplin Screens we supply and fit a range of custom-built diamond mesh security doors and security window grilles in Brisbane Southern Suburbs. All Chaplin Screens are made with 7mm diamond grille, and riveted to the aluminum frame; unlike some commercial manufacturers that are solely crimped, thus are not as strong.
All doors and grilles are custom made and colour matched to existing frames. If you have an older home, some frame colours may have been discontinued. However this is easily solved as your doors can be powder-coated to your frame colour at a minimal additional cost.
Sliding Security Doors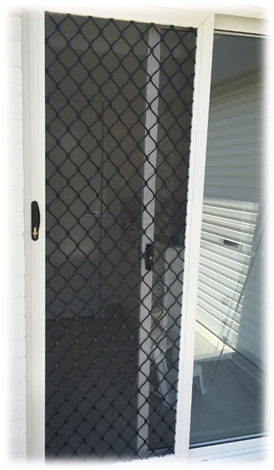 All sliding security doors have spring loaded wheels both top and bottom, are interlocked into the glass fixed panel, and can be keyed alike to existing security doors.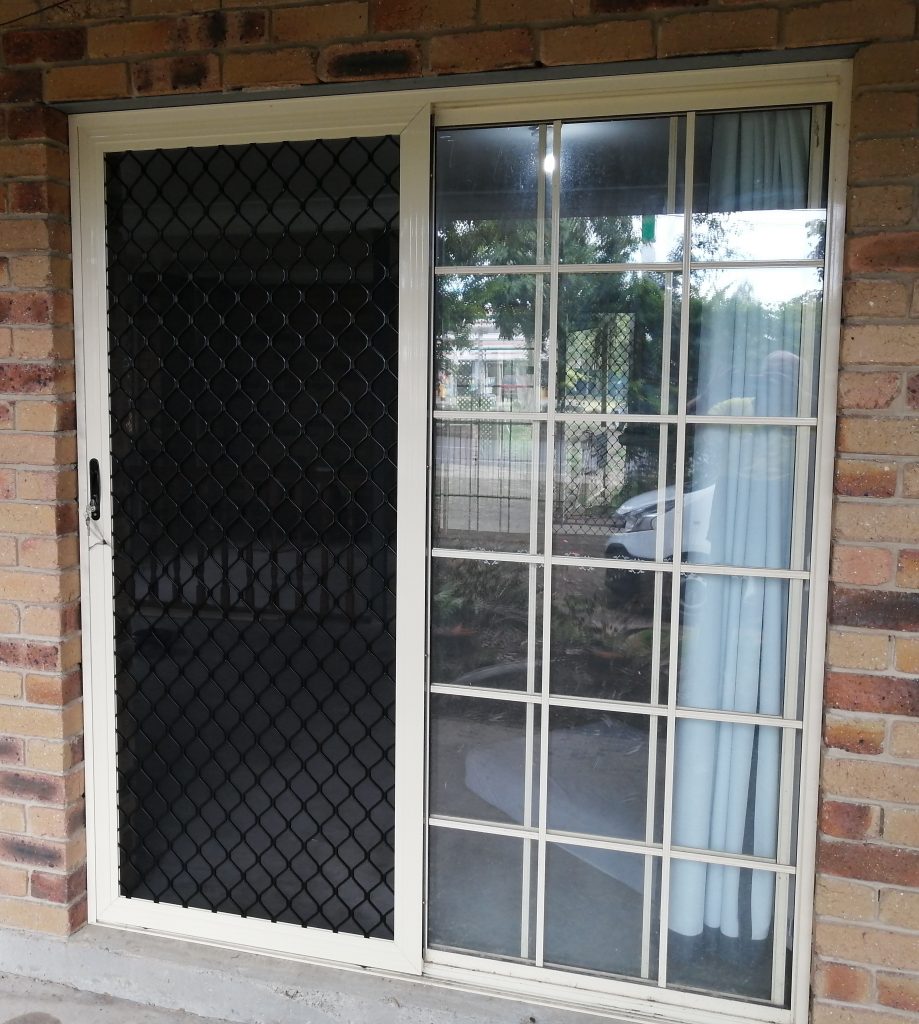 Hinged Security Doors
Security hinged doors can either be single or triple locked, are 3 hinged and all come with bug strips.
All Chaplin Screens hinged doors are triple hinged and come with bug strips at no extra cost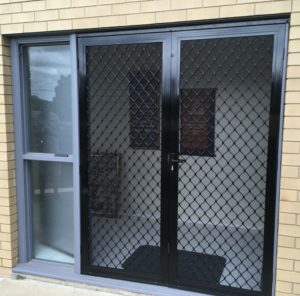 To comply with the Australian Standards, a hinged security door must have a 3-point lock with a 5-pin cylinder. Three tamper resistant security hinges are also required to meet these standards. Hinge doors that don't meet the standards are 'barrier' doors, not security doors.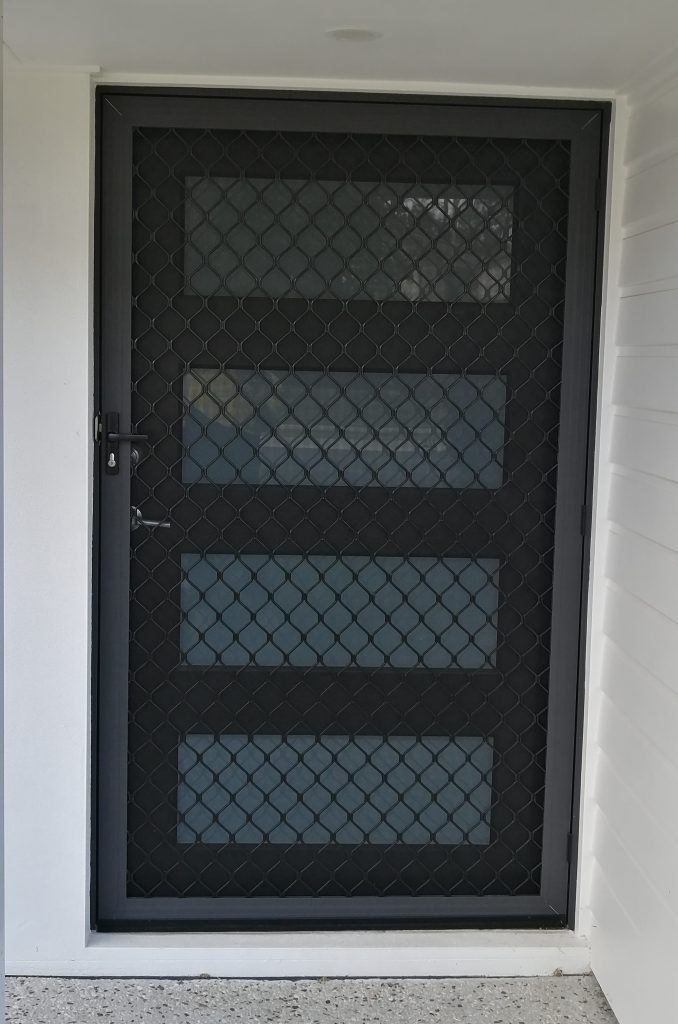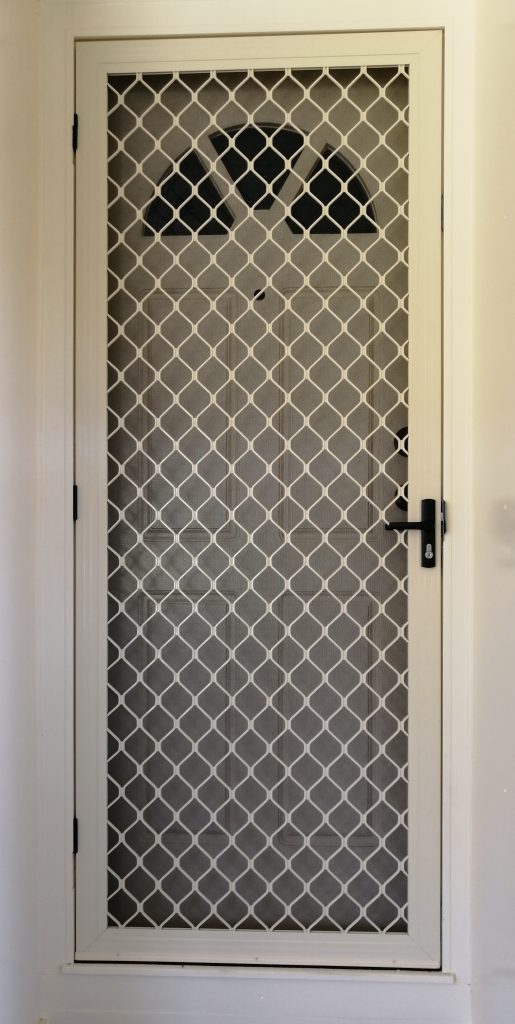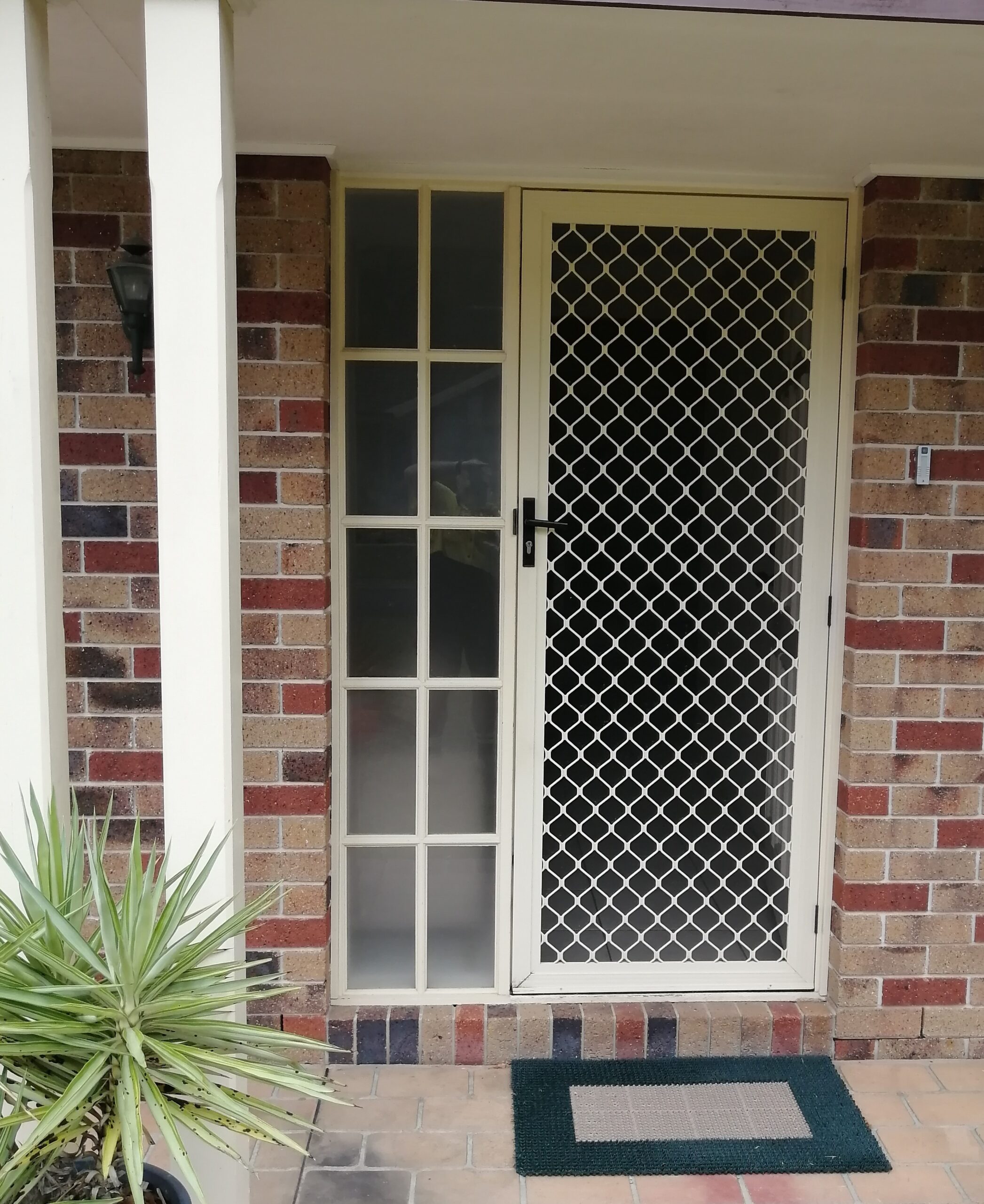 Security Window Grilles
To comply with the Australian Standards, any fixings that are accessible from the outside must be tamper resistant. Chaplin Screens' rivets or security screws are placed 50 mm from each edge and then approximately every 300 mm. For your personal safety, too many fixings are always better than too few.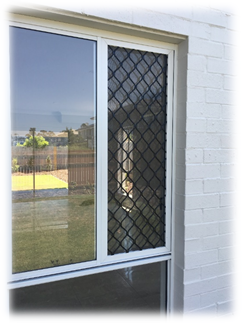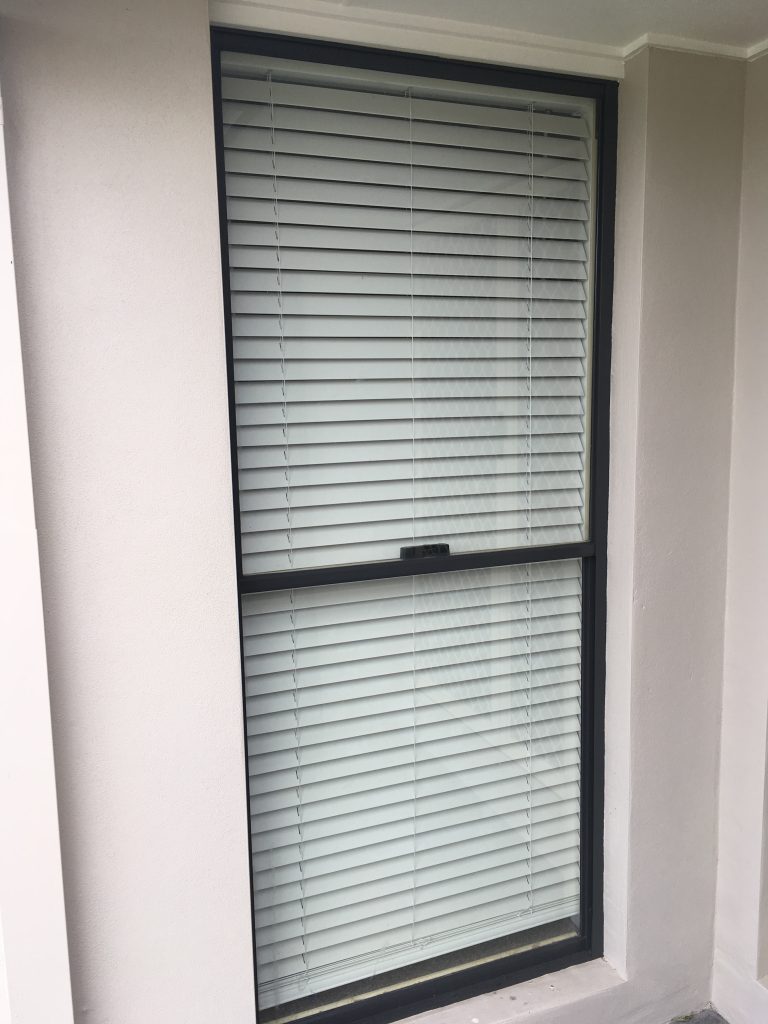 Not sure whether to replace or repair?
Security doors and window screens don't always need to be replaced. Often, they can simply be repaired, saving you lots of money. Chaplin Screens will have your house safe and secure again in no time. We can repair, where possible, any make of security door, security window screen or fly / insect screen. This is the advantage of Chaplin Screens as the owner and operator, Rob, has many years of practical experience in all brands and styles of doors and windows.
Find out how to properly clean your security screens.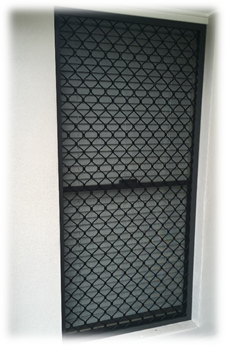 Additional services include, but are not limited to:
Petaway Access Doors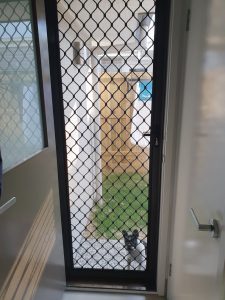 Sliding Servery Security Screen Door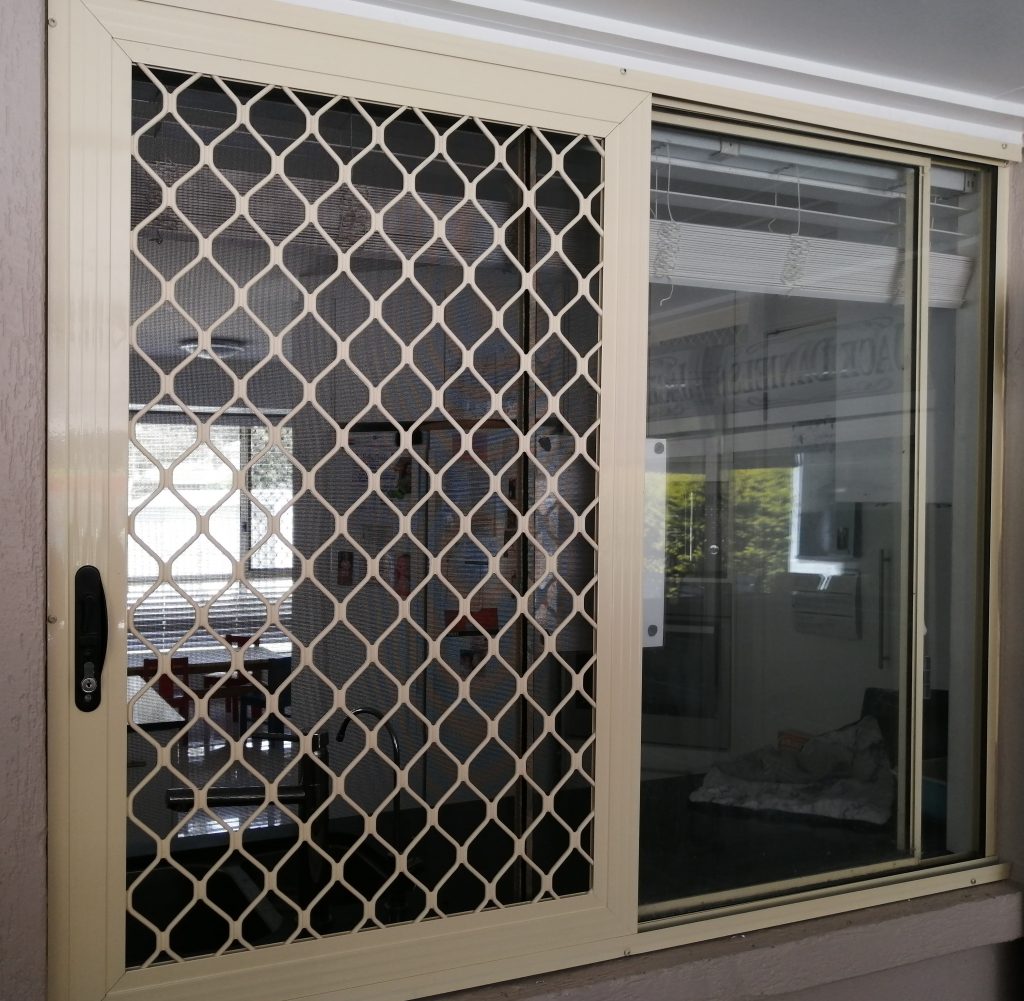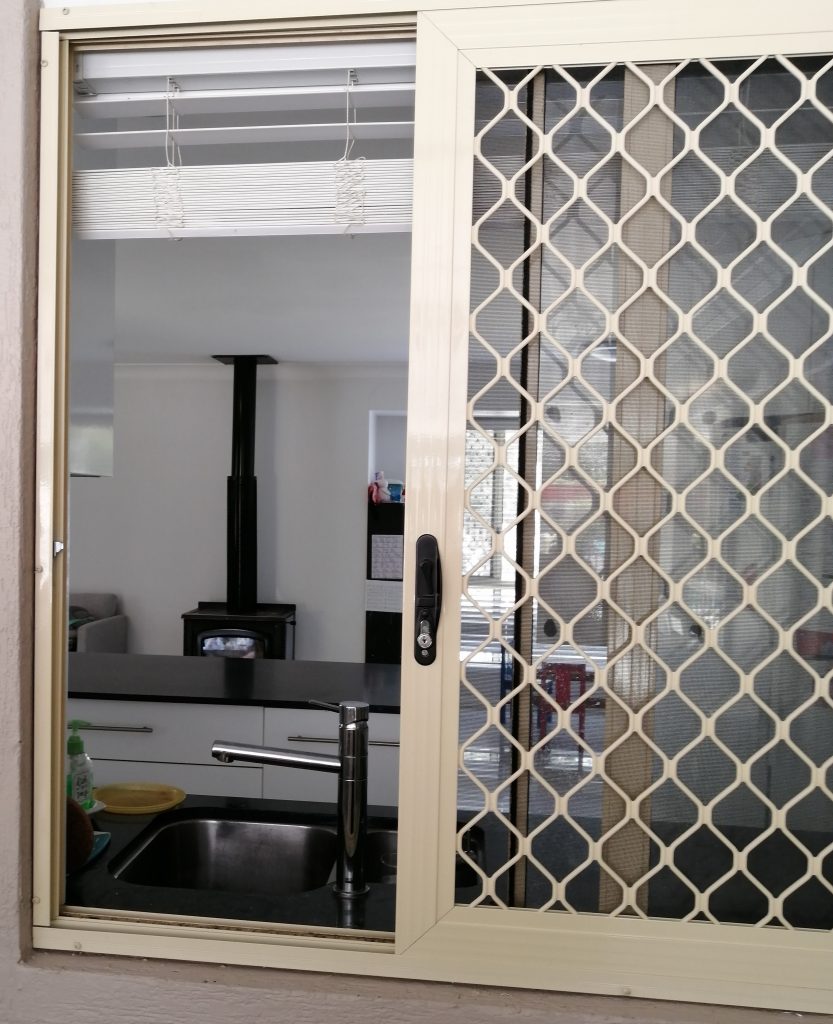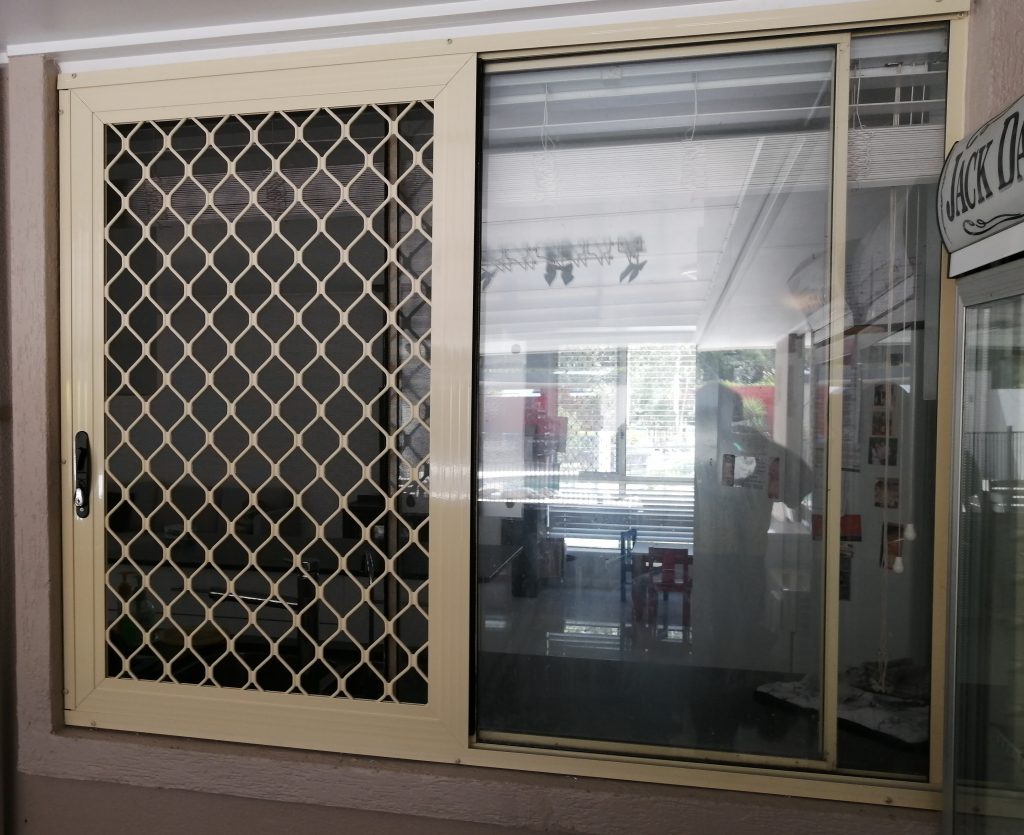 Safety Screens
Safety Screens for the protection of children in both multi story homes, and apartments. Custom made for all your requirements.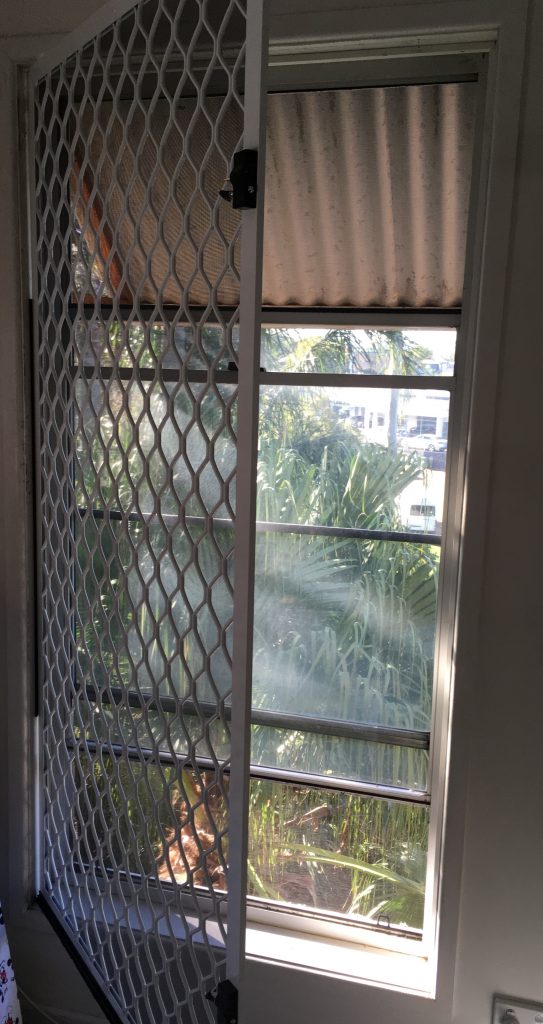 Maintenance, re-mesh screens and realign, or replace sliding screen door wheels and locks.
Warranty
All locks, hinges, rollers, handles, door closers and the installation carried out by Chaplin Screens are warranted and will be repaired or replaced, if defective in material or workmanship for a period of 12 months from the date of installation. All door and window frames are under warranty, if defective in material or workmanship from the date of installation. This excludes all forms of screening mesh.