**How  Chaplin Screens is helping our valuable customers during this ongoing COVID-19 pandemic**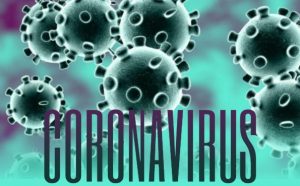 Firstly, as a Queensland family business, we are able to implement, control, maintain and provide the best practices to protect both your family and ours. Whilst fortunate, operating only in QLD during this ongoing pandemic, it has impacted the uncertainty of all business, and we will be guided by the state mandated lock downs and recommendations, as they occur for the safety of us all.   Chaplin Screens is our only form of income and we are proactive in supporting our customers using professionalism and honest, good old fashioned customer service and workplace safety measures, in our daily business practice.
As part of the Service Seeking family, we have been have provided with advice and guidelines from their network through the U.S states, Italy, Asia and the Philippines in the early stages of the pandemic.
The main point here is that we are aware and we fully understand the consequences of COVID-19. Thus we have put the following measures into place:
Instead of initial in-person site visits, we are able to facilitate initial quotes via facetime, phone conversations, emails with attached photos or Messenger video. We will need to arrange a suitable time for both parties prior to this.
Robert Chaplin is the sole face to face contact person with our clients. He carries on board, PPE masks, gloves, antiseptic hand soap (for before and after site visit) and hospital grade disinfectant to wipe down all door locks and touchable surfaces once installation has been completed.
Robert Chaplin has also undertaken the Australian Government Department of Health training in,
         "Infection Control training – COVID 19″
We do request that the required social distancing is observed whilst on site, and that only one person is in the parameter whilst consultation is being conducted.
Please ensure that no children are in the same room, if Rob needs to enter your home.
Our preference is that all invoices are paid thru bank transfer, being mindful that we require a 50% deposit prior to commencement of the job, and the balance due on the day of installation. Rob will expect payment confirmation prior to him leaving the job. We do now have mobile eftpos facilities, and Rob will have the machine on him.
Manufacturing and the supply of the screens have not been effected at this stage, and we have worked in consultation with our supplier to eliminate any transferable COVID-19 occurrence.
By putting in these simple guidelines we are ensuring that you and your family are protected at all times. As and when changes occur, we will update via our Facebook page, Like and follow for the latest information as it occurs.