Fly Screen doors and fly window screens are a common feature of construction in Queensland and allow for free air circulation in the warmer months, whilst keeping insects out. However, fly or insect screens offer little security and are easily broken through by intruders and even pets.
Stainless Steel doors and window grilles on the other hand, are strong enough to withstand most attempts at forced entry while also retaining your outside view, which tends to be blocked by the popular diamond security grilles.
Chaplin Screens Stainless Steel Doors offer a Marine Grade 316 stainless steel mesh, which offers unparalleled clarity of vision with uncompromising security.
Stainless steel mesh cannot be slashed with a knife or pierced with a blunt instrument. Stainless steel doors and window grilles are constructed from "316 Grade" marine woven stainless-steel meshing, are resistant to corrosion, and come with a 10-year warranty on product, subject to maintenance.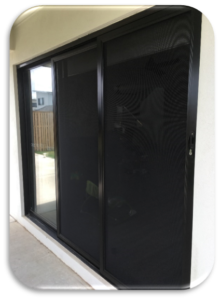 What's the difference between 304 and 316 stainless steel?
The simple answer is 304 contains 18% chromium and 8% nickel, while 316 grade contains 16% chromium, 10% nickel and 2% molybdenum. Molybdenum is the added ingredient that helps resist corrosion from chlorides (like sea water and de-icing salts). 304 stainless steel has a tendency to corrode over a period of time. This means maintenance on these screens is essential if you are on a water-front or high moisture content environment, and wish to maintain the manufacturer's warranty.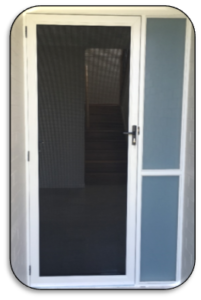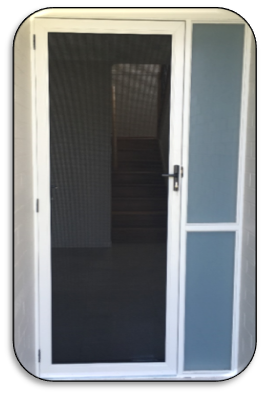 Chaplin Screens Stainless-Steel custom-made doors include:
No obligation free quote and free measurement, with expert installation.
A choice of door frame colours.
10-year warranty
All hinged doors have bug strips provided at no additional cost
Four heavy duty rollers, two at the top and two at the bottom
Internal snib locking for key less fast exit.
Security door lock – Two keys.
12 months lock warranty.
We also provide Centre Opening Sliding Doors and Stacker Doors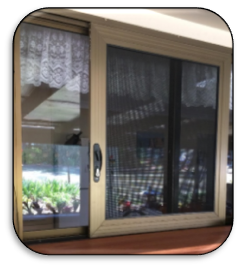 Available Products include:
Hinged Door
Sliding Door
Stacker Doors
Fixed window
Patio Enclosure
Sliding Servery
Warranty Conditions
Chaplin Screens Stainless Steel doors and fixed stainless-steel window screens have a 10-year warranty, if defective in material or workmanship from the date of installation.
This warranty is to the original purchaser providing always that the product care and maintenance recommendations along with the warranty conditions have been compiled with during that period.  This excludes locks and wheels.
Stainless-Steel
Stainless Steel is not stain free but stains less, compared to ordinary carbon steel. Tea staining is a natural process that may happen to stainless steel products if not cleaned regularly and pursuant to instructions. The Warranty therefore does not cover tea staining of Stainless-Steel products.