As a home owner, installing a security window or door is pretty straight forward – you contact a security fabricator, they install the security door or window and your home is secure!
We all know stainless steel mesh is an important component of security windows and doors.
But did you know slight differences in the techniques and procedures used by suppliers to manufacture this mesh, can equate to significant differences when it comes to the performance of the mesh?
Let's explore some of the factors that affect the quality and performance of stainless steel mesh used in security windows and doors.
There are hundreds of suppliers of stainless steel mesh around the world, claiming to have the highest quality mesh at the most affordable prices. It would be quite a challenge for any security fabricator to compare the various suppliers and the quality of the mesh they manufacture.
There are a number of important attributes to consider when analysing the quality and performance of stainless steel mesh including:
*Raw materials and wire composition
*Weaving techniques and equipment
*Powdercoat finish
*Testing and compliance
*Regular cleaning and maintenance
WHAT'S THE DIFFERENCE BETWEEN 304 AND 316 MARINE GRADE MESH?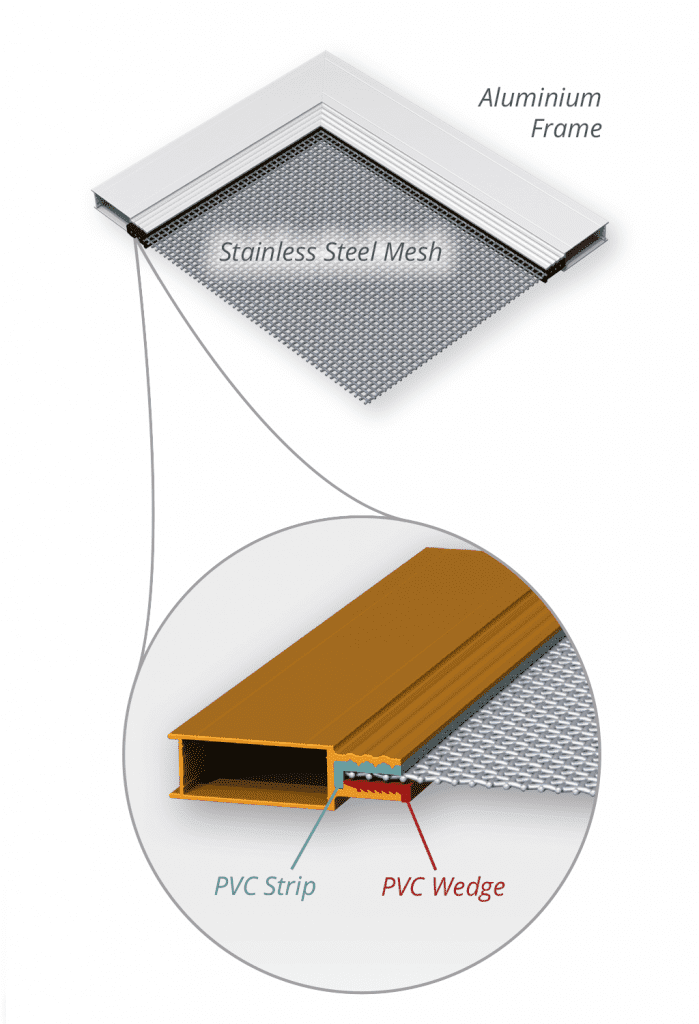 Wire composition
As you probably already know stainless steel mesh is made of intersecting columns of stainless steel wire. This type of mesh has been around for centuries and is used in a number of applications such as fencing, barricading, grills, sifters and metal safety gloves.