In our modern times, it's an unfortunate truth that home invasion is at an all-time high. This is due in part to the high level of drug addiction in our society, as well as the fact that businesses are becoming more savvy against thieves, installing high level security such as cameras and high-end alarm systems. Unable to target shops and small businesses, thieves are increasingly choosing the softer option, the family home.
It's also a sad fact that some home owners are unaware of how to best protect their home. A high number of thieves simply walk through the front or back door when it's left unlocked. This even happens when the family is actually inside the house, leaving them feeling both afraid and violated.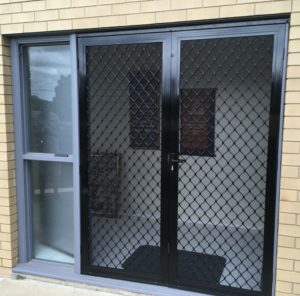 The strong message is to lock both doors and windows, even when you are at home. Yes, we may fondly remember the days when no-one had to lock their houses in Brisbane. But those days are gone, and we have to adapt accordingly, to accommodate societal change.
There are some simple changes we can make that will make our homes less attractive to thieves. Keeping the front yard open with no large bushes where thieves can conceal themselves will help. Planting prickly bushes under windows and having motion sensor lights can help too.
Even owning a dog is an asset. Dogs are territorial and most will protect their territory with loud barking, even if it's only the poor postman!
The above tips may help to deter the opportunistic thief, but to really secure yourself against home invasion, you really need good quality security screens. Security screens are a visual deterrent as well as creating a barrier against intruders.
Do  quality security screens have to cost a fortune?
No. Although a good security screen will cost more than a flimsy fly screen, it all depends on how you look at this. Think of it as an asset rather than a cost. Quality screens will add value to your home and may also lower the cost of content insurance.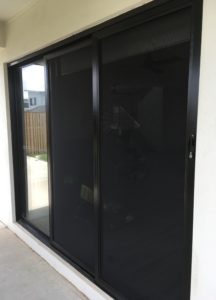 When is it most important to upgrade your home security?
When the home is empty, whether day or night. Most thieves prefer an empty house as the risk is lower and it gives them more time to sift through your valuables.
If you live in a crime hot spot. Have there been previous break-ins in your suburb on in your street recently? If you're unsure, talk to your neighbours and arrange to help each other.
If you're an elderly person living alone. This goes without saying and needs no further explanation.
What should I look for in a quality security door?
Although we have addressed this in this post, let's do a quick assessment…
Materials
Door frames made from aluminium are light and durable and can be powder coated to match your décor. When it comes to infill grilles, there's a choice between stainless steel and aluminium. Aluminium costs less but is not as strong as stainless steel. All grilles should be at least 7 mm thick and be affixed to the frame with rivets that are well aligned.
Triple locks are superior to single locks and should be of the five-pin cylinder type. There should be three fixed-hinge-pin hinges attaching the door to the jamb for extra strength.
Let's not forget fitting. A good installer will ensure that the door jamb is solid before attaching the screen door.
Don't forget the windows!
Windows can also be easy access points too. It's nice to have a lot of glass to let in the light, but let's remember that glass can be broken. As well as all doors, security screens need to be fitted to windows as well for all round protection. The installation process is also very important for windows, from taking accurate measurements to the use of the correct security screws and strong durable locking mechanisms and hinges.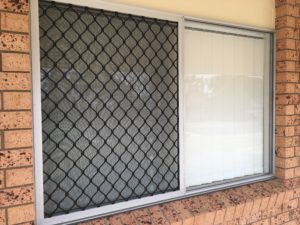 Where can I find an experienced installer?
Choosing a reputable installer is crucial. This is someone who can provide sound advice and help you choose the security screen that's right for you. Don't just pick the cheapest, as you may be left disappointed. Make sure to read through the testimonials on their website to see other customers' opinions.
Chaplin Screens can provide a no obligation quote so you can decide what best suits your home and budget. Rob from Chaplin Screens will spend the time to ensure you get the right security doors and windows for your peace of mind.