In our modern times, it's an unfortunate truth that home invasion is at an all-time high. This is due in part to the high level of drug addiction in our society, as well as the fact that businesses are becoming more savvy against thieves, installing high level security such as cameras and high-end alarm systems. Unable to target shops and small businesses, thieves are increasingly choosing the softer option, the family home.
It's also a sad fact that some home owners are unaware of how to best protect their home. A high number of thieves simply walk through the front or back door when it's left unlocked. This even happens when the family is actually inside the house, leaving them feeling both afraid and violated.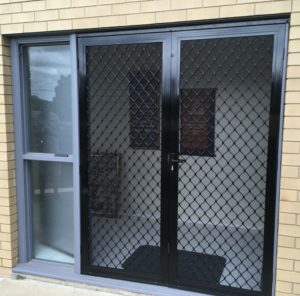 The strong message is to lock both doors and windows, even when you are at home. Yes, we may fondly remember the days when no-one had to lock their houses in Brisbane. But those days are gone, and we have to adapt accordingly, to accommodate societal change.
There are some simple changes we can make that will make our homes less attractive to thieves. Keeping the front yard open with no large bushes where thieves can conceal themselves will help. Planting prickly bushes under windows and having motion sensor lights can help too.
Even owning a dog is an asset. Dogs are territorial and most will protect their territory with loud barking, even if it's only the poor postman!
The above tips may help to deter the opportunistic thief, but to really secure yourself against home invasion, you really need good quality security screens. Security screens are a visual deterrent as well as creating a barrier against intruders.
Do  quality security screens have to cost a fortune?
No. Although a good security screen will cost more than a flimsy fly screen, it all depends on how you look at this. Think of it as an asset rather than a cost. Quality screens will add value to your home and may also lower the cost of content insurance. Read More